Helicopter Glacier Landing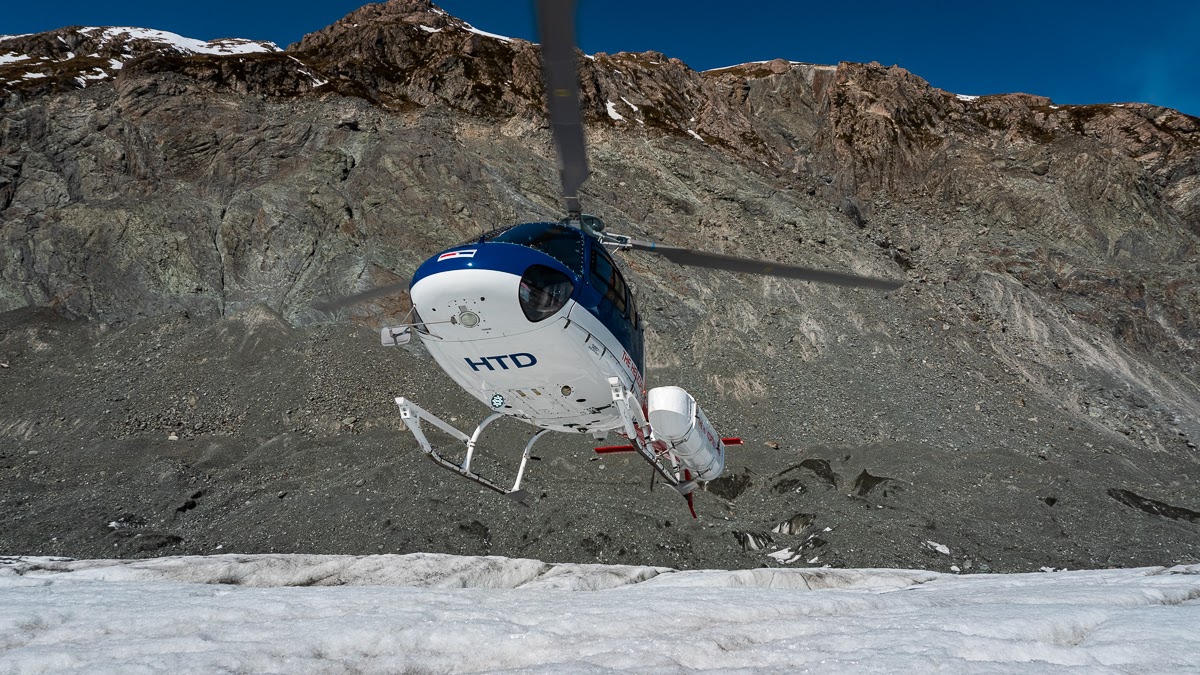 Duration: 4 Hours (approx.)
Location: Queenstown, NZ
Product code: MCSH
True South Flights partners with Helicopter Line to offer a variety of incredible South Island scenic helicopter flights, with landing options on and near the glaciers around Mt Cook.
We'll fly you up the main spine of the Southern Alps from Queenstown to Glentanner or Franz Josef airport in one of our fixed wing aircraft, giving you views of the beautiful Wanaka township and Lake Wanaka. Along the way, many small and large glaciers can be seen with their rivers feeding into turquoise blue glacial lakes.
As we head to Glentanner, views to the east include Mt Cook and the McKenzie Country, soaring over canals that link up to Lake Benmore, a man-made lake that feeds the Waitaki River hydropower scheme.
If you're taking the Franz Josef option, we'll descend on the western side of Mt Cook to Franz Josef airport with great views of the Tasman Sea and lush vegetation that adorn the West Coast. Your Queenstown helicopter tour pilot will give an interesting and informative commentary and answer any questions while you enjoy your spectacular 'flight-seeing' experience.
After landing, you'll be escorted to our helicopter partners who will provide you with a safety briefing and details of your flight and landing options. You'll then enjoy a 30 minute round trip of Mt Cook and helicopter will land on the snowfields at the head of one of the glaciers, where you can disembark. You'll have plenty of time to take in the magnificent view of the surrounding area, play in the snow and take some incredible photos, and then you'll be flown back to the helicopter base where we will be waiting for you. We will give you time to relax before we load up for the return flight to Queenstown.
We always endeavour to take a different flight path home to give you enable you to see as much of the landscape and as many of the sights as possible. The weather conditions do play a part in our decision on flight routes and destinations, however we promise that you will be spoilt with spectacular scenery through the whole experience of the Queenstown helicopter tour.
Our scenic flights and Queentown helicopter tours can be customised, so several other flight durations and options are available. Please contact our friendly desk staff to discuss, and we can tailor a flight and helicopter combination to meet your needs and budget.